Present-Day Medieval Combat
These days, LARPers and cosplay fans would relish the opportunity to put their medieval armor to use and participate in real-life medieval combat. For many, it seems like an unattainable dream. You might be surprised to learn that this dream isn't as unattainable as you might think. In fact, there are tournaments around the world that feature authentic medieval battle.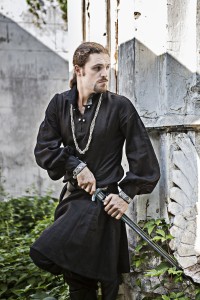 Early in May, the International Medieval Combat Federation gathered in Belmonte, Spain, to compete in the Medieval Combat World Championships. These tournaments are based on rules developed by King Rene of Anjou. According to a book written by King Rene, the tournament must be a melee fought by two sides. The book also featured heraldic ceremonies, costume design for the heralds and judges, specific weapons and armor, and prizes.
If you missed the chance to show off your battle skills in this year's Medieval Combat World Championships, you can still take part in medieval battle. Beginning on June 12, Togir, Croatia, will host this year's World Championship Battle of the Nations. This tournament features historical medieval battle competitions between teams from more than 25 countries. These events will not only including battles, but also medieval music, dance, traditional crafts, and a medieval market featuring handmade artisanal goods. To learn more about this event, visit http://botn.info/en/ .