4 Tips for Attending Your First Renaissance Faire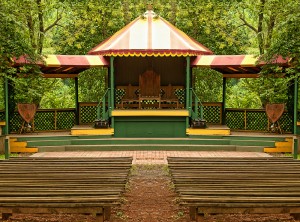 Spring is here and that means that it's Renaissance festival season! If you've never been to one before, there are a few things to keep in mind that will help enhance your enjoyment of the festivities:
1. Dress the Part
Attending a Renaissance faire in costume truly makes you feel like you're a part of the event itself, not just a bystander. You can find costumes for just about every inclination — from nobility to pirates — online. Even just one piece of period clothing such as a hat or shirt will make a big difference.
2. Expect to See Some Skin
While browsing the Internet in search of your own costume you may have noticed some of the options are less modest than others. There is an extremely broad range of styles of clothing worn to Renaissance festivals and many of those do expose a lot of cleavage. These events are generally family-friendly, however, be prepared for ample bosoms to be on display.
3. Be Prepared for Some Bawdy Behavior
Again, your average Renaissance fair is somewhere you can take the kids. That being said, keep in mind that entertainment at these events often involves double entendres, which are delivered with a wink and a nod. The youngest family members won't get it but the adolescents might. Consider it a teachable moment.
4. Don't Be Afraid to Take in the Sights — And Smells
In addition to seeing things you probably haven't seen before, you will also smell things you've never smelled before. Not all of them will be pleasant but they will be real. For instance, it's common for costumed fish mongers to wander the fair with their not-so-freshly-caught wares on display.
These tips will help you get into the spirit! After all, where else can you, "Eat, drink, and be merry!" with knights, dragons, wandering musicians, and of course, the Queen?