Pearson's Renaissance Shoppe's Picture Competition
Hear ye!  Hear ye!  Come one, come all!  Her Royal Majesty has recently decreed that there shall be a picture competition for the entire kingdom.  She requests that every one of her loyal subjects participates in this challenge.  As incentive for participation, the Queen has authorized prizes to be awarded.  Read on for the regulations.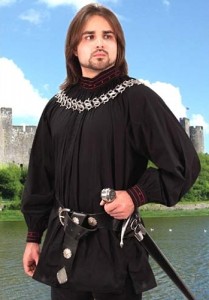 All those subjects who wish to enter the competition are asked to send a picture of themselves to pearsonsrenaissanceshoppe@gmail.com.  This picture must be of you in one of our Renaissance costumes, at a Renaissance or Medieval event.  The Queen loves to see how much fun her subjects have once they have received their brand new Medieval outfits.  When Her subjects are happy; the Queen is happy.
All pictures must be received by November 5th, in the year of our Lord, 2010.  Once the Queen has reviewed all the entries, she will choose a winner along with two runners up.
Royal Prize:  $30
2 Runners Up:  $20 (Each)
The Queen eagerly awaits to see what kind of pictures you send!