Unique Jewelry Stocking Stuffers for Her – Go Medieval on Christmas!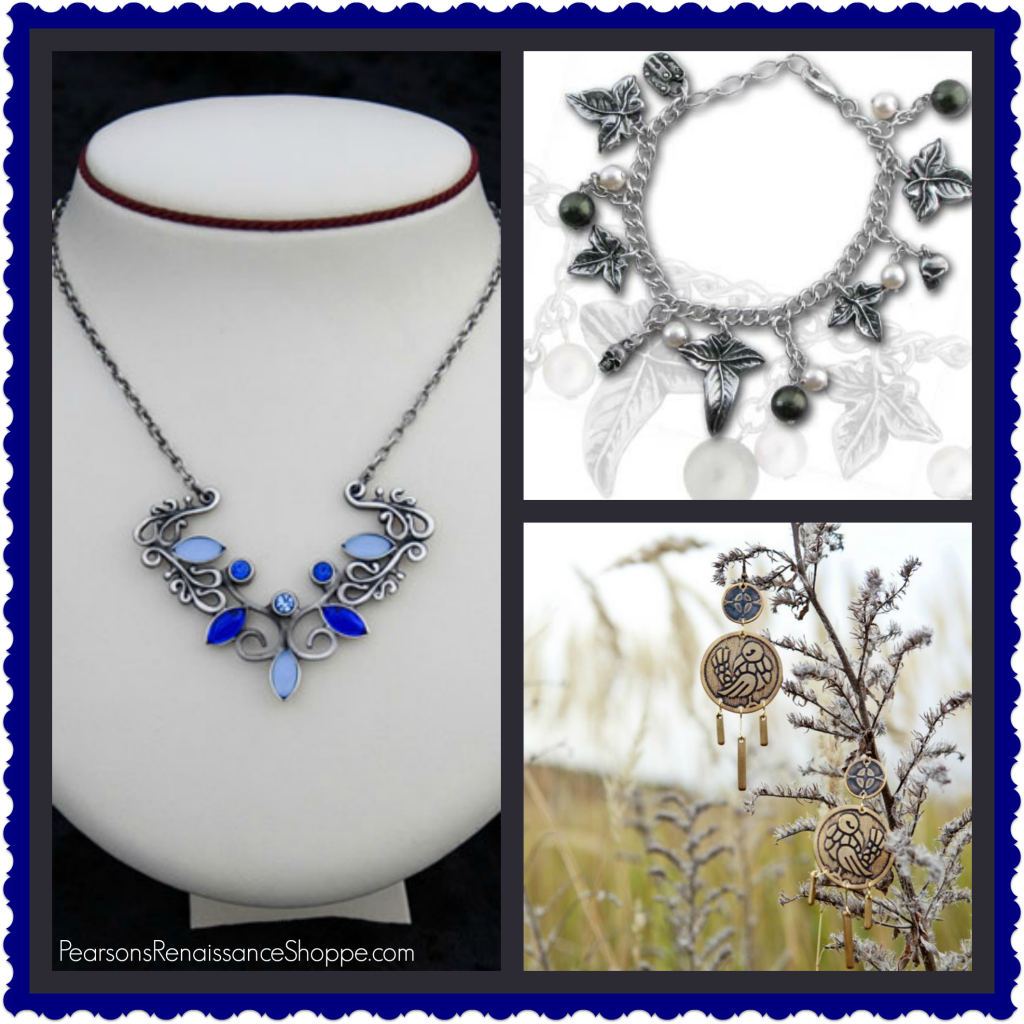 It's hard to believe that Christmas is just over a month away, but I've checked my calendar more than once and everything seems to be right! It's going to be a shorter shopping season this year than last, with less than a month between Thanksgiving and Christmas. With that in mind I've started my own shopping a bit early this year, both online and in stores. And I have to admit – it feels pretty great. As much as I love a large crowd at a Renaissance Faire or concert, they just don't have the same appeal at the mall!
If your shopping list includes a fan of the Renaissance or Medieval times, consider adding some authentically-inspired pieces of jewelry to their stocking. Whether it be something they can wear every day or as part of a larger costume, they're sure to appreciate your attention to their style. Here are a few pretty and unique options to consider – all sized just right for Christmas stocking stuffing…
Archeress Earrings – One of the newest additions to our Medieval jewelry lineup, these handmade brass earrings were designed as an element of our Archeress costume. But we think they pair just as perfectly with a wool cardigan, long sleeve tee and jeans!
Poison Ivy Bracelet – Don't worry – this won't leave the wearer itchy, and it isn't contagious. Well, at least not in the medical sense. It does make it very easy to catch a lot of compliments from ladies who want one for themselves!
Medieval Fantasy Necklace – This elegant piece is so very pretty in person, crafted in a soft shade of silver accented with beautiful blue stones. While it can be worn during any season, we think it's most wonderful for winter. Wear it with a grand Medieval gown, or your favorite, comfy white sweater!
Be sure to browse our full collection of Renaissance and Medieval accessories to find the most fabulous fit for the lady in your present with a passion for the past. We're always adding new pieces, and hope you love them as much as we do!