TV's Medieval Jewelry, Battles, and Fashion
Nowadays, HBO's hit show Game of Thrones is the toast of the medieval enthusiast world. Featuring great pieces of authentic medieval jewelry and fashion and realistic battles, Game of Thrones is one of the most popular shows on television now. It isn't, however, the first series to showcase the lush world of the medieval period. Here's a look back at some medieval shows from TV's past.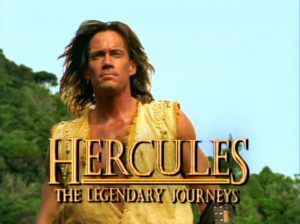 ThunderCats (1985) – Sure, this one is a little out of left field, but its combination of science fiction and alternate-history medieval time period has made this cartoon a favorite among medieval fans, many of whom were first exposed to the medieval era through this show.
Hercules: The Legendary Journeys (1995) – This wildly popular show featured Kevin Sorbo as a swashbuckling Hercules. This show also featured Bruce Campbell, already a favorite in the medieval fan community for his role in the film, Army of Darkness. Hercules: The Legendary Journeys led to the equally successful spin-off, Xena: Warrior Princess.
The Tudors (2007) – One of the only medieval-set shows without a magical or fantasy component, this show chronicled the reign of King Henry VIII of England. After lasting only four seasons, this show proved to be extremely popular, spawning new interest in historical fiction.
Gargoyles (1994) – Another cartoon, this one is particularly notable due to its many Shakespearean themes, complex characters, and Scottish mythology. There aren't many kids' shows that can boast that!
What are some of your favorite medieval TV shows? We'd love to hear about them. Let us know in the comment section!