Allied Kingdoms: Royal Affairs Blog/Leslie Carroll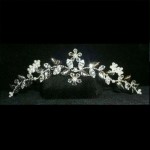 If you love the Renaissance or Medieval period as much as we do, you probably want to immerse yourself in that time period as much as possible. That is why we love to wear costumes, go to Renaissance Faires or LARPs, and get a feel for what life was really like back in those times.
But there is another way to access the Renaissance era that does not require you to leave your house: Literature. We've recently had the royal privilege of meeting Leslie Carroll, a historical fiction author. Leslie has written a plethora of books, but the two that focus most on the Medieval Era are Royal Affairs and Notorious Royal Marriages. Both of these books are excellent reads and should certainly be on your shelf if you are a fan of history, romance, or the Renaissance Era.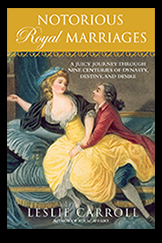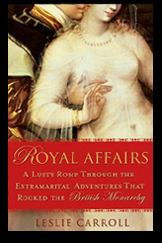 Leslie Carroll also has a blog that keeps all of her readers up to date with information regarding her publications and all things Medieval: Royal Affairs Blog. In fact, right now on her blog, Leslie is hosting a competition for one of our Elven Princess Tiaras. So if you are interested in Leslie's books, or want to see how you can win our own free Elven Princess Tiara, make sure to stop by the Royal Affairs Blog and tell Leslie we said "Hi."