Make a Renaissance Themed Get-Together Even More Fun with Signature Drinks!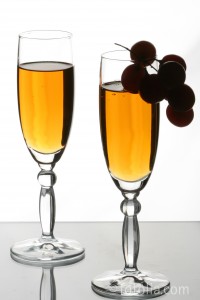 One of the best things about summer is that most of us get to spend more time with friends and family. And – we even get to spend some of that time together outdoors! For those of us that live in areas with cold, often harsh winters, we're all too aware of how precious sunshine and fresh air can be. After all, for many months of the year just walking to the car is enough to give you a red nose and frosty fingers!
If you're looking forward to having some of your favorite people over for food and drinks, why not make it even more interesting by asking everyone to come in Renaissance attire? You can serve complementary food, and invite those with musical talents to take to the stage (or, you know – porch, deck or yard!)
As for the drinks, you can channel Renaissance recipes, or simply serve up your favorites and give them Renaissance-inspired names. We've put together a few to consider, but encourage you to get creative as well! Of course, the drinks can be alcoholic or non-alcoholic depending on your and your friends' preferences. If you do opt for alcoholic drinks, just be sure to include one or two non-alcoholic options for kids, those who will be driving, or those who prefer not to imbibe.
Without further ado, a few Renaissance-inspired drink names to consider…
Maid Marian's Marvelous Mead (If you won't be serving mead, but want to include Maid Marian, you can simply call whatever drink you choose Maid Marian's Marvelous Medley – or – Mix!)
Robin Hood's Root Beer Refresher
Captain Morgan's Captivating Cocktail
Charlemagne's Charming Champagne
Michelangelo's Mango Masterpiece
Sir Isaac Newton's Calculated Cocktail
Shakespeare's Liquid Love Story
Dante's Delicious Inferno (something with a bit of spice!)
Do you have any drink name ideas you'd like to add to the list? Please share in the comments!